The Mole Catcher's Cottage is steeped in local history.
.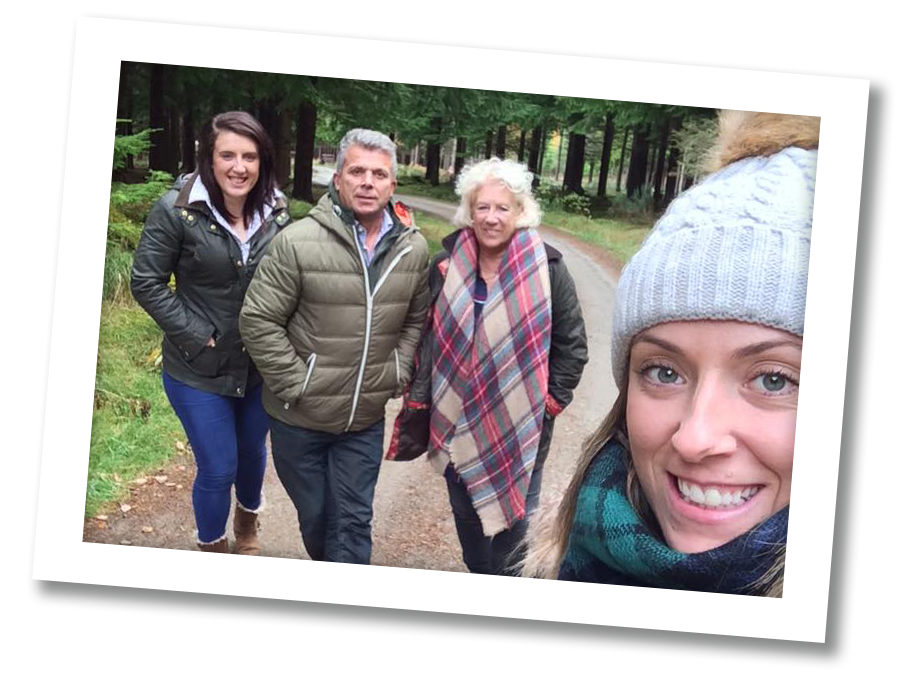 It was originally built in the 1800's as a traditional worker's cottage and over the years has been home to many local folk from the village blacksmith to the local mole catcher from whom it takes its name.
Today, the cottage is owned by The Norton Family who have spent three years totally renovating the property to provide a stylish relaxing and tranquil retreat thoughtfully equipped with everything you might need and well suited to modern day living.
The Renovation
In taking on the renovation of the cottage, the family's main aim has been to try and preserve the visual aspect of the original building and some of its characteristics. From the front the cottage looks just like it has done for decades while the inside opens the doors to a spacious open plan kitchen and dining area and vaulted ceiling sitting room with large picture windows looking down towards the river.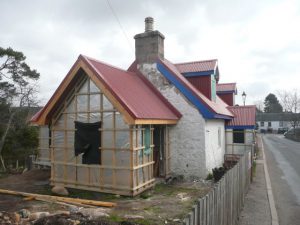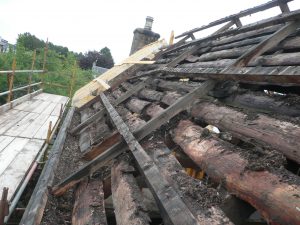 The Cottage
The Mole Catcher's Cottage opens the doors to a special holiday getaway whatever the time of year. It's as warm as toast when its snowing outside and bright an airy with patio doors leading tothe garden for sitting out on sunny days.
As well as enviable views of the old packhorse bridge, the garden is all set up for outside dining, enjoying the riverside views while partaking of a wee dram and simple pleasures like the fun of roasting marshmallows over the fire.
The light and spacious sitting room has a large sofa, giant picture windows looking down the garden and doors opening out towards the river and the old packhorse bridge.
Laze away the afternoon curled up with a favourite book and the gentle sound of the river flowing along in the background.
As well as internet access, there is a TV with DVD player, an eclectic collection of books and films to watch and plenty of information about the surrounding area.
The two quirky attic bedrooms are bright and cosy while the spacious luxury bathroom has a heated towel rail and walk-in rainwater shower.
The boot room is ideal for kicking off those muddy shoes while there is a washing machine and old time pulley drying rack for dealing with any mud splashed laundry.
Meanwhile, the well equipped kitchen has just about everything you could need while there is a cosy dining area where you'll want to linger into the evening chatting over a glass or two of wine.
If you do want to eat out, there is a feast of restaurants and other eating establishments around the area with a cafe/restaurant and local bar just around the corner and a fish 'n' chip van which can be usually found in the main village car park most Friday nights.
Whether seeking outdoor adventure or simply wanting to enjoy the spectacular forest, mountain and moorland scenery of the Highlands, The Mole Catchers' Cottage provides the perfect base for a truly memorable highland holiday